Story Collections 2013 — Part 2
In the previous installment, we took a look at a newly sequenced, sort-of non-linked collection called PATTERNS OF RECOGNITION. This time, let's take a gander at THE NIGHT I PRAYED TO ELVIS—the stories contained within its pages all concern the lives and growth of a rural Southern brother and sister, Timmy and Lucy (a/k/a 'Sissy') Latham. A couple of these also appear in PoR, but here those entries probably have a little more weight when taken in the proper context.
Having said that, there are also a couple of these stories that started out not as Timmy or Sissy tales, but were later revised into such a state. I will leave it to a more astute reader than this author to recognize which of those could fit the bill.
Also worth noting: Maybe this one isn't quite complete yet—certainly there are temporal and developmental gaps aplenty in the lives of these two characters, so it could be that more Sissy & Timmy stories are to come.
STORY COLLECTION 2:
THE NIGHT I PRAYED TO ELVIS
The Sissy & Timmy Stories
about 60,000 words
FACE AT THE WINDOW
Six year-old Lucy Latham's introduction to school, and the death of a grandparent, will forever imprint her.
ARMAGEDDON AFTERNOON
Lucy (now 8) and brother Timmy (11), are taken on a wild ride with 'Uncle Junior' in his souped-up GTO—a wild ride to eternity, if Junior's wild tale about the end times being upon Edgewater County turns out to be true.
— semi-finalist, 2012 Faulkner-Wisdom Competition
TRAILER TRASH
Thirteen year-old Timmy Latham's introduction to the world of manual labor, made at the behest of his grandfather and pals at Halsey's Barber & Shave.
— finalist, 2012 Saturday Evening Post Fiction Contest
THE NIGHT I PRAYED TO ELVIS
On August 16, 1977, Lucy, now 11, has another lesson in mortality when on a trip to buy one of her coveted and precious record albums she finds out that the King has died, an occurrence that seems to deeply affect her mother.
—semi-finalist, 2011 Faulkner-Wisdom Competition
SPIN THE BUBBLE
The summer after the events of 'Trailer Trash,' Timmy's first crush is requited, but in a manner that seems all too much like playing a game.
—out on submission (by request) to the Saturday Evening Post
HEROES AND VILLAINS
When he and his comic-loving friends start writing and drawing their own 'funny books,' an adult Timmy reflects on his first brush with the group dynamic, as well as the fates of his creative partners.
—2011 SC Fiction Project winner
EARWORM
At fourteen, Lucy's not only off to band camp for the first time, but it's with a particular boy in mind for what she hopes will be her first real romance—it's high school, now, and time to find love with one of the handsome 'older' men of the marching band.
—unpublished, recently completed
TRUE GOSPEL
College-age Timmy has turned into a raging pothead and LSD enthusiast, to the point that he's about to make some pretty bad decisions. Will he turn the car around in time to avoid walking into a drug deal that's a setup? Only his nitwit party-partner knows for sure. Wait—did I just think that? Or did I actually type it? What were we talking about? Oh—'True Gospel.' Yeah. That's a pretty good story.
—out on submission
I PUKED AT KARAOKE
College-age Lucy seeks to make a good impression at a local watering hole. Title says it all.
—unpublished
SLOW AND STEADY WINS THE RACE
An adult Timmy, harried and hassled and only wanting to get in a workout or two—or maybe not really wanting that at all—but he's hassled and annoyed by a gym rat who's doing it all wrong.
—published in Petigru Review, 2008
RELEASE INTO PRAYER
Lucy Latham, ex-pat Southerner and unlucky in love, returns to her Edgewater County roots for the funeral of her father, where an an old childhood crush starts a small emotional brushfire that threatens to consume her and change her life.
— unpublished, out on submission
TRAUMA AND RESTORATION
Timmy Latham faces an early midlife crisis and an in-house, self-imposed separation from his wife, but a tragedy at the end of his own driveway puts his issues into perspective.
—unpublished, out on submission 
—
And so that's the state and content of THE NIGHT I PRAYED TO ELVIS. Who knows where this and the other story collection will end up? Perhaps one day on a bookshelf or e-reader near you!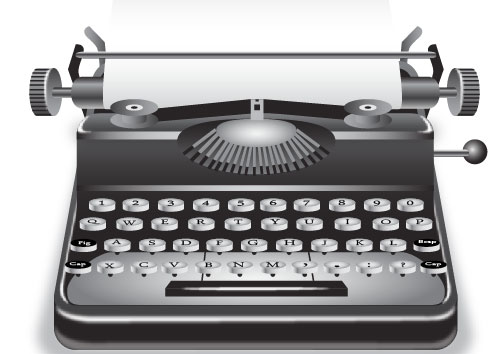 About dmac
James D. McCallister is a South Carolina author of novels, short stories, and creative nonfiction. His latest book, a story collection called The Year They Canceled Christmas, releases in November 2017.