SC Book Festival 2013 is this weekend!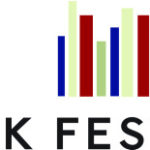 One of my favorite weekends of the year, it's that time again for the SC Book Festival, an event that's always been so good for my writing career. 2013 marks my fourth appearance as either a featured author, panelist or moderator.
At this year's edition you'll be able to find me schmoozing tonight at the opening reception, and all weekend I'll be signing copies of Fellow Traveler at the Muddy Ford Press table, but I'll also be moderating the following panel:
Fabulous Fiction: Stories of Families, Friendship and Lovers, featuring the authors Erika Marks, Janna McMahan, Susan Tekulve, Tiffany Warren. This panel takes place in Richland Meeting Room C, on Saturday at 12:40.
I'll also be signing copies of The Limelight at 4pm later that day, I believe out in the lobby of the convention center.
Please come out and support all the writers, publishers, book dealers, and lovers of the written word this weekend. The SC Book Festival is one of the best in the region. Be a part of it!
About dmac
James D. McCallister is a South Carolina author of novels, short stories, and creative nonfiction. His latest book, a story collection called The Year They Canceled Christmas, releases in November 2017.