Year of The DOGS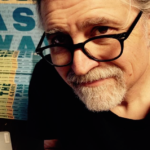 Well—that only took ten years or so, but Dogs of Parsons Hollow is (almost) here!
In the past I've blogged about the story and publication journey of this novel. Be sure to click through and check out the long and interesting history of this piece of fiction that Kirkus Reviews calls "A Southern-fried Rear Window [with] a real depth of characterization."
Ways to get it: Paypal $20 with your shipping address, and you'll receive a signed and inscribed copy direct from the author!
Or, check out pre-orders for print and ebook editions on Amazon, B&N, and iBooks. Ask your local library to order the book, which releases on May 8, 2018.
Also, here's a Goodreads giveaway in which you can register to win a free copy:
I'm happy and gratified to have brought another Mind Harvest Press title in the Edgewater County series to publication. Keep this space bookmarked to find out about a release event and future book signings. Thanks to all who made this possible!
About dmac
James D. McCallister is a South Carolina author of novels, short stories, and creative nonfiction. His latest book, a story collection called The Year They Canceled Christmas, releases in November 2017.