THE YEAR THEY CANCELED CHRISTMAS is Here!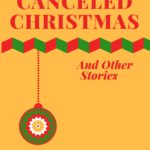 Here's another one of those moments in my writing career in which the scribe takes a moment to… exhale. And relax. Another published book, my second for 2017, has been loosed upon the world in both print and ebook editions.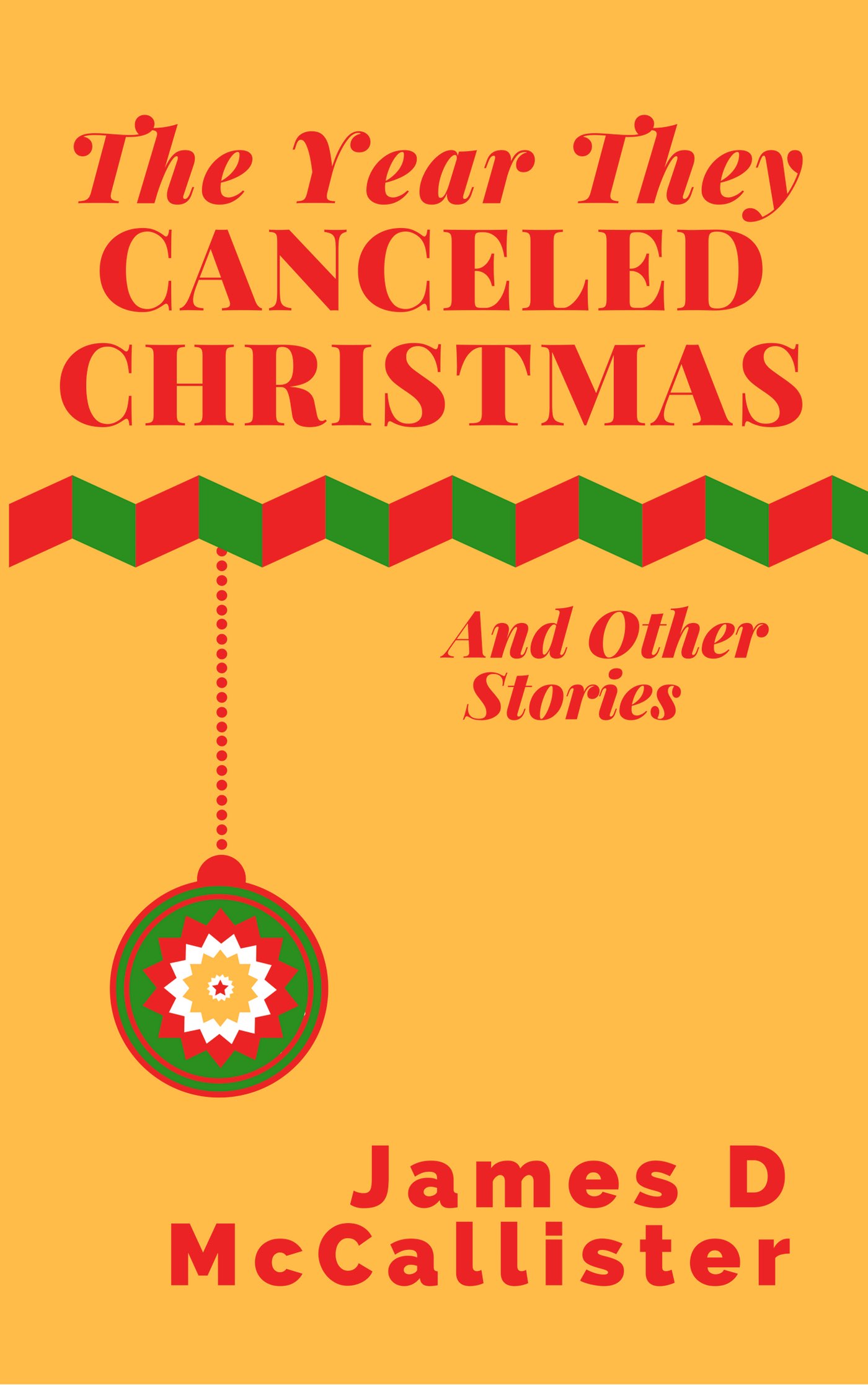 Signed and personalized copies, however, may be obtained by contacting me here at Edgewater County Confidential.
Featuring a dozen of my best short stories, this volume, the first of three planned collections, offers readers a range of voices, themes, and colorful characters resolving their often existential dilemmas:
A pair of married music festival vendors scratching out a hardworking living on the road. Oblivious, trippy-dippy collegiate acid dealers looking for a quick score. A comedian-worshipping veterinarian on a sacred pilgrimage. A media star and Presidential candidate for whom elections represent but another bit of show business. A shamefaced mother exposed to her daughter's most salacious secrets. And a great-grandmother, dying alone in a nursing home at Christmastime. Add in a prose-poem, a call to take up meditation and much more, and The Year They Canceled Christmas offers a literary little-something for everyone.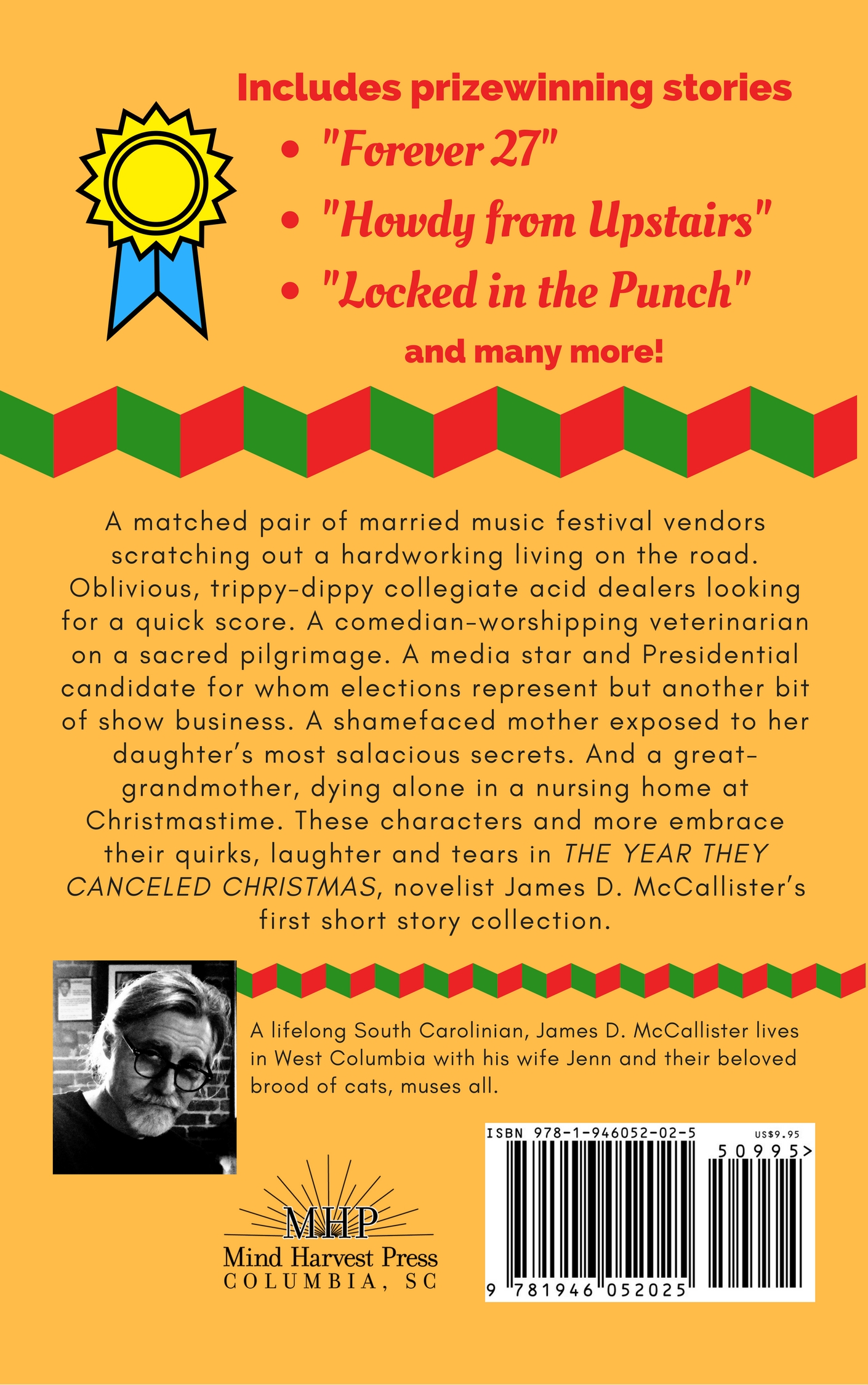 The stories:
FOREVER 27*
PATTERNS OF RECOGNITION*
BOYCRAZY
TRUE GOSPEL*
THE GOLD ELITE EXPERIENCE*
FIVE O'CLOCK SOMEWHERE
LOCKED IN THE PUNCH
HOWDY FROM UPSTAIRS*
THE YEAR THEY CANCELED CHRISTMAS*
FAITHLESS ELECTORS
LOCKED IN THE TRUNK OF A CAR
RUBY IN THE DUST*
*Previously published
About dmac
James D. McCallister is a South Carolina author of novels, short stories, and creative nonfiction. His latest book, a story collection called The Year They Canceled Christmas, releases in November 2017.