The SC Writer's Workshop: A Crisis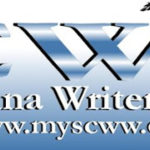 Here's the grim news: this the bad economy has hit the venerable SC Writer's Workshop annual conference in the pocketbook, and in a serious way. This is one of the most well-run and -respected writer's conferences in the country, and while they will be sure to figure out a way to soldier on with the 2013 edition as normal this October, for now this is a call to writers and friends of the SCWW to please consider making a donation over and above your annual dues to help cover the shortfall from last year's successful, but smaller, gathering in Myrtle Beach.
If any businesses or private individuals reading this post wish to help, here are the categories of gifts as they will appear in your acknowledgment on the website. A receipt for the donation will be returned for your records.
$25.00 – Friend
$50.00 – $100.00 – Associate Member
$101.00 – $200.00 – Sponsor
$201.00 – $500.00 – Diamond Sponsor
$501.00 an up –   Angel
Please send checks, marking them 'Donation,' payable to:
SCWW
4840 Forest Drive
Suite 6B, PMB 189
Columbia, SC 29206
Here's another way you can help: the Corvisiero Literary Agency, whose representative Michelle L. Johnson happened to sign me following our meeting at this year's conference, is holding an auction of cool stuff, the full details of which may be found by going here.
I can report that the sour economy has hit this writer's pocketbook as well—for the second consecutive term, my fiction workshop at Midlands Tech will not be going forward. Tough times all over. At least the act of writing itself doesn't cost much money, but can pay off in stupendous dividends measurable in ways both financial and otherwise. Everyone interested in promoting local and regional writers should consider chipping in and doing what we can to help this fantastic writer's resource continue on more stable financial ground—I know I will.
About dmac
James D. McCallister is a South Carolina author of novels, short stories, and creative nonfiction. His latest book, a story collection called The Year They Canceled Christmas, releases in November 2017.