STATE OF THE PROJECTS 2018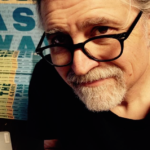 Time again for an infrequent, overdue, full-meal report about this novelist's various unpublished manuscripts.
Hard to believe the last SOTP post came way back in the tumultuous autumn of 2015. Much has happened since then in terms of bringing the Edgewater County Series to publication, and much more is to come. With two indie titles under my belt, 2018 will see a big push to promote my most commercial project to date, the long-in-gestation Dogs of Parsons Hollow.
---
Backstory
I began making these SOTP posts while in full career-building mode and tracking along the path to traditional publication: 2013 found me promoting a small press novel, my second, and signed with an agent for the next one. At the time I felt it worthwhile to keep potential readers and publication partners informed about the scope of Edgewater County, as well the progress of my overall ambition, and so, State of the Projects was born.
Let's get to the material in question.
---

The Current Projects
Five years after the thrill of being signed by an agent to represent this particular manuscript—the project was requested, read, and rejected by no fewer than seven editors, all from (at the time) Big Six publishing imprints; we made a good run at a big-league deal, but no sale—Dogs will finally begin to bark.
Now, the book represents the next link in the indie Mind Harvest Press/Edgewater County chain. Out for blurbs and reviews, Dogs will at last reach publication on May 8, 2018, after which it will be promoted throughout the rest of the year and beyond.
The Logline: Bereaved mom Randi Margrave relocates from the city to rural Edgewater County, SC, to recover from the death of her son, but when she discovers she's moved in next to the Macons, a family of backwoods dogfighters, Randi chooses to risk all she has left, even her own life, to rescue the abused pit bulls of Parsons Hollow.
---
RECONSTRUCTION OF THE FABLES (2018)
A memoir-ish, mainstream, 80,000-word novel perhaps best considered as an 80s-set companion piece to my 1970s coming-of-age tragedy King's Highway, Reconstruction ties in nicely with the other books, in the end setting up this mostly-nameless narrator as a key figure in the future life of Edgewater County.
Inspired by my studies in the USC Media Arts program, this warm, wide-eyed journey of a post-adolescent into a young adulthood no less confusing and unsettled casts an affectionate and detailed eye on the milieu and all the characters. A tribute to a number of friends no longer among the living, Reconstruction represents the most true-to-life version of my fiction. Not all of it, in particular the romantic triangle that drives the plot. But many of the details? Yeah.
The Logline: A middle-aged, downsized journalist of a narrator, whose identity is [REDACTED] for much of the text, recalls a collegiate season of creativity, romantic travails, and personal loss under the influence of streetwise musician and late-blooming fellow college student Levon Kunkle. Our ambitious hero's biggest mistake comes in competing not over the scriptwriting in class but the affections of dream girl Camille, who's falling for the one rival he dare not challenge: Kunk. 
---
FABLES OF THE RECONSTRUCTION (2018)
Wait—what? A companion volume to ROTF, this anthology includes ten short stories featuring a number of the novel's supporting characters, most also set in the same 1980s college milieu. The plan is to release this concurrently with the novel, as perhaps an inexpensive, ebook-only bonus volume.
---
THE DIXIANA SAGA 
DIXIANA (2019)
DOWN IN DIXIANA (2019)
DIXIANA DARLING (2020)
Blog entries detailing the story arc of this three-book, nine-part centerpiece of the Edgewater County series may be read here.
Late 2018 will see the first segment of a serialized e-book release of Dixiana, capped off by an omnibus edition in mid-2019. The train will keep rolling until all nine parts are both serialized and then published as the three novels.
The Logline: When cuckolded 'fruitshake' millionaire Roy Earl Pettus inherits his grandfather's legendary honkytonk The Dixiana, he decides to tear it down as part of remaking sleepy Tillman Falls, SC, into his own modernized, moneyed, hubristic image. The Dixiana's more than a honkytonk, however, and Roy discovers how interests on both sides of the law, and perhaps other planes of existence, seem to have an investment in the disposition of a revered, reviled Confederate flag mural adorning its side.
With his marital life in tatters and responsible for an aged grandmother, Roy finds he must choose between rebuilding his troubled life on Sedge Island or staying in the hometown to which he swore he'd never, ever return. A possible third way, however, presents itself through his burgeoning relationship with Button Sykes, a local hippie no-nukes activist and New Age devotee dabbling in her own brand of magical realism.
---
MANSION OF HIGH GHOSTS (2021)
As we know from this wonderful news back in July, 2013, MoHG, as my original literary epic is known 'round these parts, had been under consideration for publication from Story River Books as part of the second slate of titles from this exciting new fiction imprint at the University of South Carolina Press. After a long wait with periods of heat followed by icy cold, the deal fell through. C'est la vie.
After the peer review process at Story River and two further refinements of the text, the book now stands at 150,000 words and for the most part ready to publish. With supporting characters Creedence and Roy Earl as the leads in DIXIANA, MoHG has now been positioned as a prequel to that series, and is also designed to be serialized in five parts.
The Logline: Tormented end-stage alcoholic Devin Rucker returns home to settle a score he can barely remember with an old college friend, Billy, and a dead girlfriend, Libby, over whose sacred memory they will do psychological battle. What no one knows, not even Billy himself, is that Devin's handsome co-protagonist also happens to be a charming murderer: unfortunate 'accidents' occur with women, that's all. Happened with Libby, once, but worse, it's about to happen again… this time with Devin's sister. Here's hoping he sobers up long enough to stop Billy once and for all.
---
MIRIAM MULLINS (TBD)
This comparatively brief (<60k words) New Adult or Crossover Fiction piece needs a good solid revision, mainly in its second half, which is much 'younger' than the first half, which had lain in the drawer for a couple of years waiting to be finished.
Besides a fresh polish for style and flow and language, I know of at least one major plot turn in need of reconsideration, as well as the innumerable word-choice questions and decisions that come up as the revision process gets down to that level of attention. I have some interesting ideas for how to revise this work into a more vital part of the Edgewater County lore. Stay tuned.
The Logline: When mousy, emotionally stunted Courtleigh, 25 and reeling from the death of her forever-ailing mother, finds herself broke, uneducated, and at loose ends, she makes a misguided, possibly insane decision: to take advantage of her youthful appearance by pretending to be fifteen year-old 'Miriam,' a ruse designed to allow her to relive teen years lost to care taking for her mom. When her no-good, drunk father shows up to collect the life insurance money, however, Courtleigh commits an act—murder—that might mean she'll have to stay Miriam Mullins forever.
---
WANDO
The novel that will draw the curtain on Edgewater County.
The Logline: Dixiana and Let the Glory Pass Away supporting character Jasper Glasscock, guitar-picking small town lawyer, recounts his friendship with a man who turned out to be a murderer: Switching between contemporary times and 1980, the time when Dixiana barstool regular Coy Wando was caught, convicted and sentenced to death for the murders of a pair of little girls, Jasper struggles to reconcile his former impression of Wando versus the man behind bars, a man who prior to his execution asks Jasper to write his "final and truest confession."
The secrets about Edgewater County Coy Wando wants to tell, however, have less to do with the murders—he has no secrets about them; he did it, and even more than they convicted him for, as Jasper will find out—than shadowy power structures operating in the background of Edgewater County.
This is the only unwritten book of the series, so at some point I'll have to put it on the front burner. It's not intended as huge in scope, more of a coda to the events of the Dixiana series and MoHG.
---
As always, thanks for slogging through this detailed update.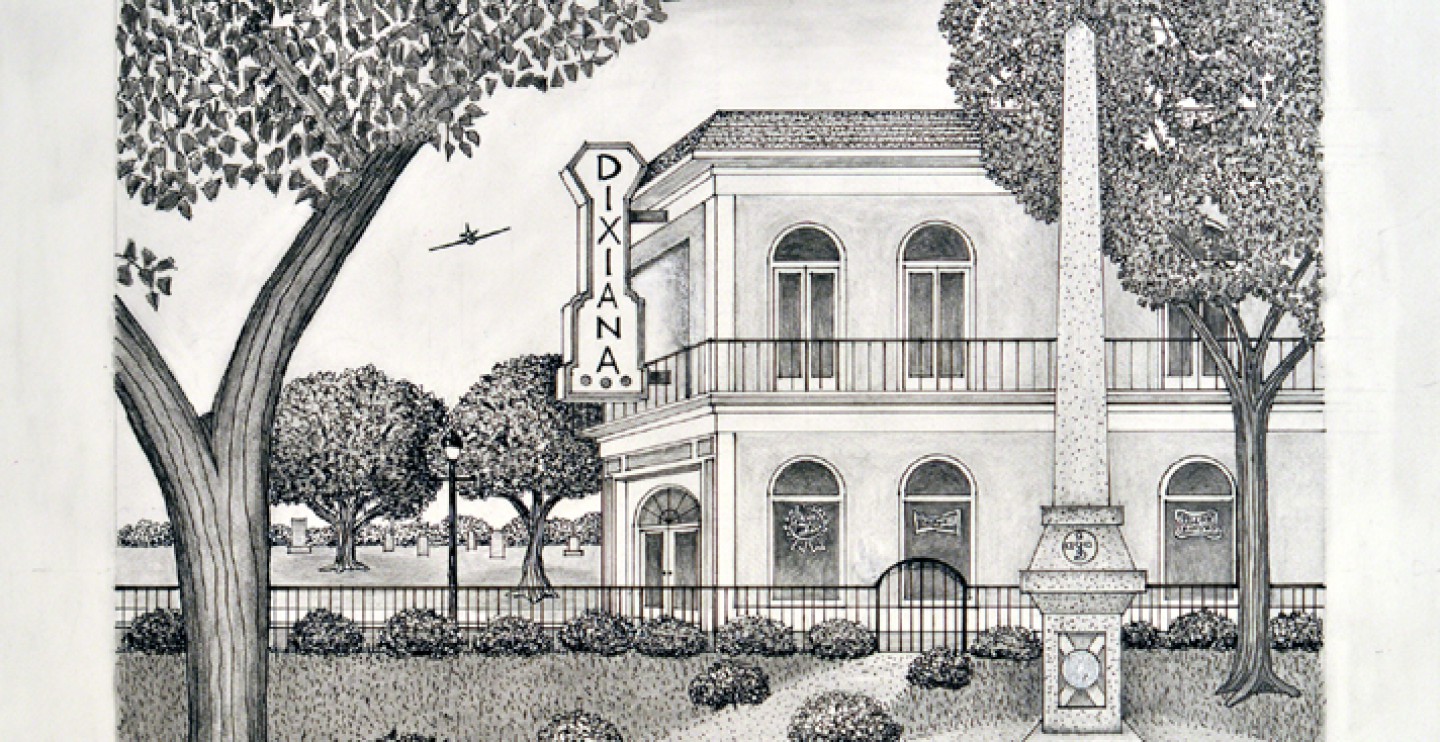 About dmac
James D. McCallister is a South Carolina author of novels, short stories, and creative nonfiction. His latest book, a story collection called The Year They Canceled Christmas, releases in November 2017.