Spring 2017 Workshops!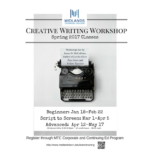 Aspiring writers in the Columbia, SC area, take note! Signups are now open for my Spring 2017 workshops hosted by Midlands Technical College.
Featuring beginner and advanced courses, plus a basics of screenwriting workshop, my classroom awaits your presence, enthusiasm, and talent.
January 18—February 22, Wednesday 6:30-8:30 pm, Harbison Campus
New and emerging writers will explore the various techniques and process of crafting short stories, novels, memoir, and creative nonfiction.
March 1—April 5, Wednesday 6:30-8:30 pm, Northeast Campus
An overview of scriptwriting across different media. Includes formatting and structure of scripts for feature films, episodic TV, playwriting, video games, radio/podcast, advertising, and more.
April 12–May 17, Wednesday 6:30-8:30 pm, Harbison Campus
For more experienced writers in all genres (or students who have taken CWW I). Focuses on the revision and editorial process, as well as identifying publication opportunities for completed work (including self-publishing platforms). Students presenting work should be prepared to receive critiques from instructor and classmates.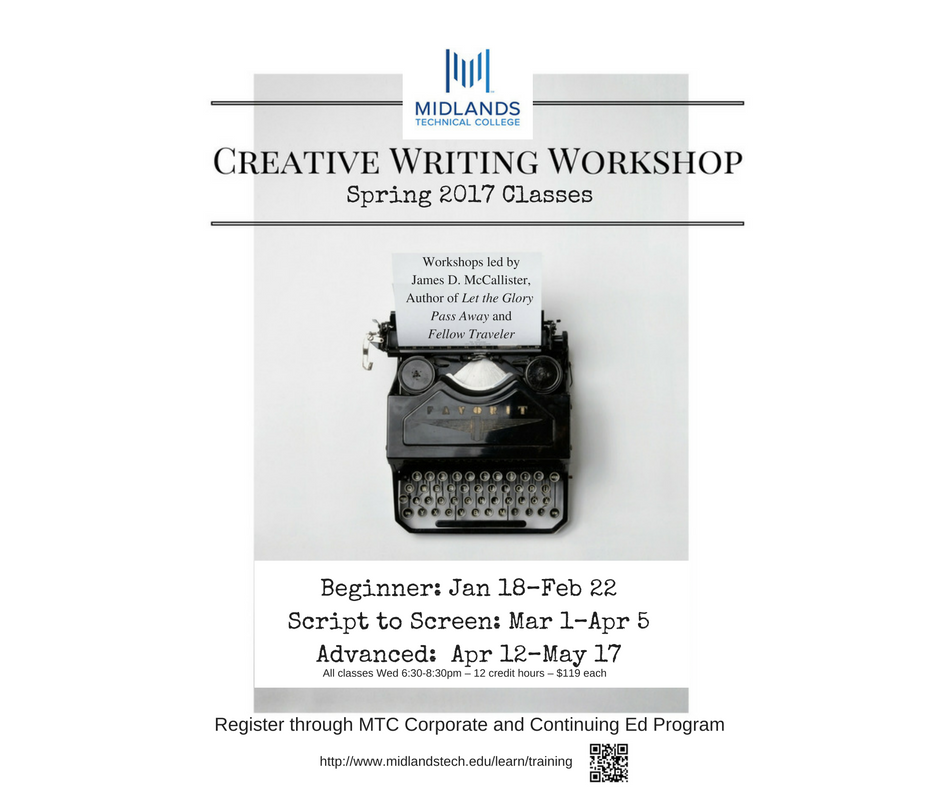 ---
Here's what previous students had to say:
"Mr. McCallister's knowledge, openness and methods were second to none. I got so much from his personal touch and attentiveness to our needs."
"This course was exactly what I was hoping for. It was the inspiration and motivation I needed to get up and start doing this thing I love, writing."
"Very inspiring, enjoyed class fully. He is a real writer."
Looking forward to seeing you next year as we endeavor to make your literary dreams come true!
About dmac
James D. McCallister is a South Carolina author of novels, short stories, and creative nonfiction. His latest book, a story collection called The Year They Canceled Christmas, releases in November 2017.