Short Story America Contest Result!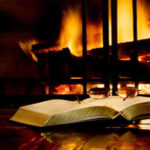 Pleased to report that a recent story, "Eye of the Vandal," was chosen as the first-listed Honorable Mention in the 2017 Short Story America competition. Not sure if it will make it into the anthology, but it's still a fine honor. Thanks, Short Story America!

About dmac
James D. McCallister is a South Carolina author of novels, short stories, and creative nonfiction. His latest novel Let the Glory Pass Away releases in January 2017.