Short Stories

AWARD WINNERS
The story that kickstarted my fiction writing career, Forever 27 won the 2007 Pearl Magazine fiction competition. An aging, married pair of merch vendors who work the music festival circuit find themselves questioning just how much longer they can keep up with the pace of their strenuous life.
This story represents the first of two SC Fiction Project winners. The brief tale of a loving but weary sister and her mentally disabled brother features a character who plays a key role in my upcoming DIXIANA novel series.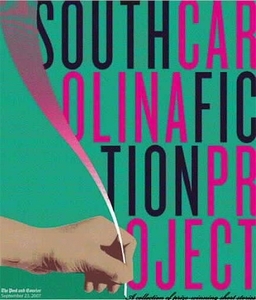 This one is quite dear to my heart, and autobiographical enough to give me a little catch in my throat whenever I've read it to audiences, including at the 2011 SC Book Festival, where I appeared on a panel with other Fiction Project honorees. The story of three adolescent friends who begin publishing their very own indie comic book, it explores themes of loss and bonding over the creative act.
OTHER SHORT STORIES
NEKOT AND NIP-CHEE GET TOUR HACK (2010)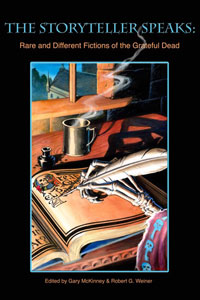 Included in the anthology THE STORYTELLER SPEAKS: RARE AND DIFFERENT FICTIONS OF THE GRATEFUL DEAD, I remain proud and honored to have been selected alongside such Dead scene luminaries as band lyricist Robert Hunter. The tale of two latter-day "tourheads" winding down a hot and strenuous summer tour, this snapshot of life on the road covers many of the pitfalls and joys of "the last great American adventure," as Jerry Garcia termed the life of the Deadhead.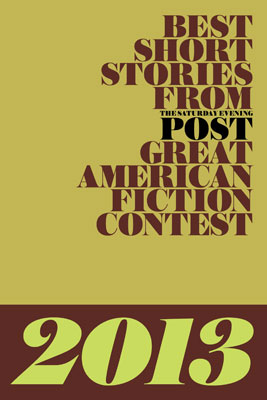 A finalist for the 2013 Saturday Evening Post short story award and published in their anthology, an edited version also appeared in the 2012 edition of the SC Writer's Workshop journal Petigru Review. Another tale of small town adolescence, in this one a young man is introduced to the world of manual labor by his grandfather's best friend. Characters in this are not only part of the unpublished story collection THE NIGHT I PRAYED TO ELVIS, but also appear in the upcoming DIXIANA series.
PATTERNS OF RECOGNITION (2013)
An unsettling story of psychological tension, this piece also serves as the title story of another collection that will one day see publication as part of the Edgewater County series. Luckily this one is still viewable online at Fiction365, where it was published in early 2013.