Rebuilding Year Now in High Gear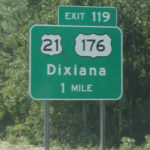 To explain: on both a professional and personal level, 2015 represented a year of culmination for this Southern author. Not only did a tumultuous, inspiration-ridden multiyear cycle of primary compositional work on my novel series DIXIANA draw to a conclusion in May, but the same month my mother's long battle with illness came to a grim fruition.
In other words: Not much time to catch my breath.
This confluence of milestone-marking events meant that a preplanned sabbatical to recover from over 700 days of nonstop toil on a life's-work level literary effort offered me not the chance for a vacation, but rather an opportunity—a duty—to serve as caregiver to the human being who not only brought me into the world, but first instilled in me a love of books and reading. As terrible as it all ended up being for everyone involved, a kind of perfection seemed in play as well. Everyone's timing was right.
Her struggle went on until Labor Day, when she finally found release. A lost season, surreal and horrible.
But over. And then . . . peace. If that all doesn't sound enough like existential culmination, I'm here to tell you that there's no doubt that it was.
So much for the personal aspects of last year. But as far as the writing career is concerned, perhaps I should have characterized the year as a 'creative' peak rather than professional: By the end of 2014 I had exhausted my two best attempts at breaking through to the next level of traditional publishing—I no longer had an agent, and my big submission of MANSION OF HIGH GHOSTS at Story River Books failed to land a contract.
Then, as springtime came around, the last of a large round of short story submissions returned rejections.
Nothing connecting; but no big whoop. For those of you out there writing and submitting, you know acceptances are a difficult, if exceedingly gratifying, bullseye to hit with any accuracy.
My answer? I kept writing. And then took care of my mother.
All in all, I took my season of rejections as a sign not so much to redouble efforts as take a step back, as a favorite rock band of mine used to request of zealous and blissful fans crowding too close to their onstage idols. Not only did my mom need my attention, but I put so much effort, enthusiasm and energy into the last ten years of writing fiction (as well as my fair share of creative non, academic papers, and magazine features) that I needed to decompress, detach, and reevaluate.
I had plenty to keep me occupied.
Once my mom passed away and we entered into grief mode, however, I knew that getting back to work before too much longer would likely offer me solace and, I hoped, a degree of serenity.
After a little while, I felt it. I let myself grieve; I accepted rather than resisted. And then I felt better.
As for getting back to work, my spiritual path in life had led me to a place of deep courage, humility, and empathy regarding my mother's deteriorating physical condition, fueling my efforts to assist her in the transition out of a body that no longer functioned; what if I applied this same rubric to my novels and stories?
That is, think of myself not as having bottomed out with rejections; rather, being pointed toward transition from only pursuing the long-sought traditional path and instead embracing a multi-leveled approach to the attempt to build a mainstream novel-writing career, which means fully accepting the modern paradigm of exploiting the DIY indie approach that's so easily achieved.
The internal debate was short. A no-brainer. Certainly no shortage of material. Onward.
Perhaps a fresh round of story and novel contest submissions with material recently polished up to my current standards, which I accomplished in November and December, but afterwards? Focusing on a plan to start bringing out the Edgewater County material book-by-book, offering different titles at various levels of accessibility, utilizing serialization in offering the longer pieces like the DIXIANA saga and its operatic Southern family drama prequel, MANSION OF HIGH GHOSTS, and maybe even a couple of short story collections, already sequenced and sitting in the drawer.
In any case, plans within plans.
And now with a further wrinkle and layer—DOGS OF PARSONS HOLLOW, my quasi-literary "animal lover's Deliverance" for which I attracted attention from my ex-agent a few years ago, only last week arose from its slumber in the trunk and went out the door  on a query-quest to a new agent, who promptly requested a full. (Bullseye!) Not only that, but a small press publisher familiar with the same ms. suggested this weekend that his imprint would be a good home for it. No shortage of good news in all that.
Meanwhile, the self-publishing road ahead looms littered and chuck holed with editorial marks from my partner helping me prepare LET THE GLORY PASS AWAY for an eventual book launch late in the year. Design work, editorial, all underway on that; I've reached out to potential PR partners. Check.
So in conclusion, it sounds to this writer like no matter what happens—whether my arrows hit their targets, or disappear into the air, landing never, or who knows where—I have what we might term author job security.
To wit: not only are these edited LTGPA pages calling to me, but I find myself using my old media arts training in the process of preparing audio presentations of my two main panels from this past weekend's kickoff Deckle Edge Literary Festival, a resounding success sure to enjoy status as a longstanding signature arts event here in Columbia, SC. Needless to say, the honor and joy of participation was all mine.
That's enough. Stay tuned for posts featuring the two podcast  presentations, as well news about all manner of new happenings here at your home for all things Edgewater County.
About dmac
James D. McCallister is a South Carolina author of novels, short stories, and creative nonfiction. His latest book, a story collection called The Year They Canceled Christmas, releases in November 2017.