Notes on LET THE GLORY PASS AWAY (Part Two)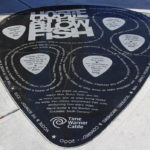 In Part One we suffered through a little autobiography about the time I helped honor local pop music heroes Hootie and the Blowfish, and how that got me to thinking about who we honor with public monuments and tributes, but more importantly, why we do so, and what we're saying with our choices.
Other threads percolating through my consciousness at the time were the legacy of another South Carolina superstar, William Gilmore Simms, as well as my own essentially nonexistent literary legacy, which at the time of writing the first draft of LTGPA felt much less assured—in fact, might not go anywhere else at all:
With four other completed manuscripts under my belt, a considerable achievement on its own terms for this mostly self-taught author, I still had only sold King's Highway; I had not yet gotten an agent for Dogs of Parsons Hollow, not that it bore fruit; I had not yet flown—alas, more like Icarus than a Saturn V rocketship—toward a potential publication berth for my problem child Mansion of High Ghosts provided by the brilliant spirit and influence on my writing and career ambitions, the late Pat Conroy. Operatic in intensity and high drama and with an ultimate failure to connect, the path to that moment is documented elsewhere on the blog with what I hope is seen as candor and equanimity.
MAIN STREET
So all this is percolating in my mind, and I'm itching to get started on a new project.
One night I found myself sitting in the now defunct White Mule in downtown Columbia, a below ground pub and live music venue that has since closed. At that time, hanging out on Main Street felt rare, even special. The street was a place where I had spent so much time as a child, seeing indelibly impressive films at the movie houses that could be found on virtually every block from the State House on up to the Jefferson Square building, shopping at the Tapp's building, walking the grounds of the State House, buying comics at Capitol Newsstand… but never much in my adult life. Main Street's time seemed to have passed.
Despite its reputation as a place to buy wigs and avoid panhandlers, I still tried to love Main Street all through its fallow years and decades once the suburban culture along various interstate exits gained a foothold. My grandparents, young marrieds, had lived only blocks from here following his return from overseas, in 1946, when my mother was born. They spoke with warmth of their time living there, walking the few blocks over from their apartment in a house on Elmwood Avenue to see movies and go to pubs and restaurants and stores, during what sounded like a vibrant, post-war time for the city and its central corridor quite unlike the years following its burning nearly a century earlier.
And now here, in 2011, I felt pleased to find myself on that same Main Street, hearing live music in a hip room, and most fortunate to be among a group of people I wished to emulate in my cast of characters—arts scene folks. Musicians. Painters. Writers. Teachers. Students. Wives. Husbands. Lovers. Friends.
The artists.
I felt glad that after a number of decades in decline the district could attract a crowd like this, but since the art museum had relocated here a number of years before, the seeds sown by that event verged upon a renaissance spreading in both directions: with the local film society art house The Nickelodeon soon to reopen in one of the last remaining movie houses that hadn't been redeveloped, and an arts center thriving in an old department store building in which I'd also spent much time, and redevelopment in the form of new retailers and hotels and restaurants, by then it had become clear that downtown Columbia sat poised to usher in a shiny new era of center-city synergy, a welcome development in a town that had known a long and sometimes tragic history.
In a way, it suddenly occurred to me, Columbia had been trying to carve out a fresh identity for itself for a hundred and fifty years, now.
Ever since being burned.
Maybe my blocked novelist Cort Beauchamp was stuck writing a novel about the burning of Columbia. With a Simms-like character for a protagonist, a writer who helps resurrect the channels of communication by publishing a newspaper in the days and weeks after the conflagration lay the city low.
Cool.
TITLE SONG
I sat spilling swaths of blue-gel ink across pages of Moleskine, all while music and voices rang out around me in harmoniously sweet timbres and jangling guitar chords. I hunched over my table, madly creating my own work to the soundtrack of a a terrifically accomplished local singer-songwriter I've long known, Chris Compton, who belted out one of his originals . . .which, when I finally looked up to notice, sounded from its chorus like it might be called "Let the Glory Pass Away."
Later I asked the singer, a friend: "Did I hear that song title right?"
Chris, humble and brilliant, seemed gratified that I was so interested. "Yeah—you like that one?"
"Mm-hm." Distracted, I jotted down the title. Underlined it several times. "Great tune. I'm stealing the title for this book I'm writing."
"Really?"
I nodded with fervor, my stooped bearing and breathless, flushed countenance likely recalling such classic mad scientist characters as Dr. Emilio Lizardo. "If I may."
He shrugged. "Sure."
Did I suddenly have a solid title? That seemed to reflect the themes of the manuscript about to enter composition phase? And cribbed with affection from a song by a local musician and friend, all of which suited the work in a symbolic fashion on so many levels?
Magic time. Now I was in business.
MILIEU BEYOND MAIN STREET
The logline jelled: How about if a Southern literary novelist, a one-time prodigy but now middle-aged and with his glory days receding in the past, gets assigned the unwelcome task of persuading a more successful local artist—a rock star, let's say, with world fame—to accept a community tribute to him, like, say, a piece of public art as our real-life committee had come up with for Hootie, but that he resists at all costs? Seemed like enough of a hook on which I could hang a narrative hat. Not exactly life and death stakes, but again, I wanted it lighter this time.
Many questions remained. Was this an 'Edgewater County' novel? And, who was the novelist-narrator?
Certainly not me—I enjoyed no early adult success as a writer. I hadn't even gotten fully underway again on my adolescent dream of literary achievement until I was thirty-five, and didn't finally complete a full length novel, MoHG, until the month before a turned forty (but ahead of my self-imposed deadline, at least).
So I began imagining. I decided that, indeed, my writer would be from Edgewater County, and that LTGPA would be a part of that particular series I hoped would one day number six or eight in total; at the risk of treading into the muck of cliche, he would be from Old South money, and grew up in a ramshackle plantation house much like one I had visited; he would be not merely irritated by his chore of persuading what in my fictional version would be an extremely reluctant rock star, but when we met the writer I'd go on to name Cortland Beauchamp (a Simms reference), he'd be at creative and personal rock bottom. Most long narratives require B and sometimes C stories, and so what seemed easiest would be for the writer to juggle romantic and work concerns along with the A story of getting the rock star to sign on. Check.
By the end—and anybody starting a long project like this ought to have an eye on the end—Beauchamp would find a new spark of creativity, a new special lady friend, and maybe, just maybe get the rock star, to not only sanction the statue, but maybe even play a song in public for the first time in fifteen years… after which Cort will decide to move back to Edgewater County, giving us an excuse to introduce elements helpful in establishing the events of DIXIANA.
RETICENT ROCK SINGERS
Ah—but what about a reason for the superstar's extreme reluctance at the idea of being honored? He had to have more than eccentricity as a reason for wanting to stay hidden.
I recalled horrific instances in which rock concerts had gone terribly wrong: In my own case, my final, misbegotten Grateful Dead show, a personal trauma that inspired Fellow Traveler; The Who in Cincinnati; Great White at The Station; Pearl Jam at Roskilde.
That was it—a group of his fans had so loved their favorite rock star, whom I'd named Duncan Devereaux, that some of them were crushed in a stampede. Had suffered and died right in front of him. Died for his sins, as he would see it… and necessitating a withdrawal, as he saw fit, completely and totally from public and creative life.
Traumatic; a famous showbiz tragedy.
As such, a character who I could portray as LOATHE to approve any such tributes as what Cort's civic committee had in mind, and giving us a tough nut for the protagonist to crack. Also, an opportunity for two smart guys to bat around some philosophy regarding the meaning of making art, making money, making people remember you and love you enough to want to put up a statue or rename a street or shed a tear when you die, even when they never met you once.
CHARACTER AND TONE
But then I said, whoa, boy, with all that—hadn't I just spent six years writing the darker-than-dark MoHG? And with Fellow Traveler also steeped in grief and tragedy, as well the two others I'd finished also exploring downbeat themes of suicide, betrayal, and dog fighting, of all things, I had made a pact with myself to keep the next one lighter. That the idea I now called Let the Glory Pass Away should be almost comic in tone. You have to live these narratives to write them. The dark ones take a lot of physical and spiritual energy out of you. I was ready to chuckle more than weep.
In fact, I had begun to think of my new story as a kind of 'Woody Allen movie,' with literate, upmarket artsy types debating philosophical issues around dinner tables littered with wine glasses. Or, at least that is the canvas on which to paint the details of the plot and people, having affairs, struggling with their egos, making their art, solving problems, learning lessons, and so on.
And all informed by a narrator who's self-aware and seasoned enough to get away with a sardonic attitude, some quips and other snappy dialogue… but who also possesses self-doubt, an amusing naiveté about pop culture, and his own dark secrets from the past holding him back, a horrific scene of violence upon which he stumbled as a child…
Okay. Despite all the grim back stories, I pledged anew to work harder on keeping all this drama light and breezy.
A sense of impending readiness came over me: now I had the framework of a plot, a protagonist and antagonist character with whom to frame the central conflict, and enough juice to begin crafting the various supporting characters who would provide the appropriate foils for my wry, dry, wearied protagonist who needs to not only solve an external conflict, but an internal one as well.
In Part Three of this series we'll not only meet the supporting cast, but find out how  LTGPA would rip inspiration straight from the headlines.
About dmac
James D. McCallister is a South Carolina author of novels, short stories, and creative nonfiction. His latest book, a story collection called The Year They Canceled Christmas, releases in November 2017.