Live Radio Appearance Tonight!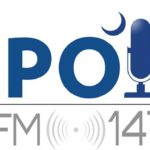 I'm honored to have been asked to appear live tonight on Evolve AM/PM with Tzima Brown, a radio talk show centered around current events, politics, spirituality, and consciousness issues. Area terrestrial radio listeners may find us tonight on Columbia's talk show channel The Point, 95.9FM/1470AM, but to join on the web please visit Tzima's web page and click on the Listen Live link. To join the conversation, call 803.799.8255.
While I suspect we'll begin with my writing career, the process and personal history that led to the books now available as well as those to come, but who knows what we'll discuss over the course of three hours! Not only is Tzima an astute student of consciousness and a highly spiritual human being filled with light and love, but her intellectual curiosity about this shared, co-created reality of us matches up nicely with my own evolving worldview.
Her mission? "It is my greatest desire that you find your peace, find your love and know that your life has value!" Now that sounds like my kind of gal.
If this goes well (and why shouldn't it?), maybe I'll start coming on the show regularly! In any case, I'm excited and thrilled to have been asked. 'See' you all tonight on the airwaves.
About dmac
James D. McCallister is a South Carolina author of novels, short stories, and creative nonfiction. His latest book, a story collection called The Year They Canceled Christmas, releases in November 2017.