'Edgewater County': A Guidebook
Edgewater County, SC… where is it? Only in the mind. This post presents an overview of the mythological location of most of my fiction, a handy guide for those interested in my work, or who may simply be curious about the name of this blog.
Alongside a slightly fictionalized Columbia, SC, which is perfectly recognizable but for the sort of minor changes that authors like me make to their hometowns—venerable Southeastern University for the equally and perhaps even more venerable University of South Carolina, the 'Old Market' for the neighborhood next door instead of Five Points, and so on—my mythological 'Edgewater County' to the north of the city represents my personal fiction playpen and toolbox. In fiction, we craft worlds, and this one is mine.
Now, mine isn't much different from the reality that we all know, but just enough to give me dramatic license to feel free enough to create. I chose to write this way to get my feet wet in crafting fiction—write what you know, as they advise—but it is in these close-by but imaginary locales I've stayed not only because I live here, but also to have a ready-made fictional 'universe' from which to pull elements necessary to populate stories. I'm much more interested in the interactions between characters, subtext, themes, etc, than I am constant world building, so having a convenient 'well' of locations, characters, details, makes getting going on new stories and novels a bit less daunting. Many other writers throughout our era of books and written language have certainly done the same.
In any case, I want to tell stories about believable characters in semi-realistic situations, so this 'universe' I've created for myself has turned into a rich vein of detail and recurring characters and locations that I can access at any time, and that allows me to conceive and write first drafts quickly.
THE NOVELS
Edgewater County, and the fictionalized Columbia, are key in both my in-print, small-press novels.
King's Highway's lead is a scion of the DeKalb family, prominent Edgewater County lawyers and politicos who will produce one state representative, one governor, and one Hollywood voice actor. Not much time is spent in EC, however—this is a Myrtle Beach story, and we get ourselves there as quickly as possible.
Fellow Traveler's narrator Ashton Tobias Zemp is from Charleston, but by the time of his return to South Carolina a broken and empty man—they don't call him Z for nothing, or maybe they do—he lands squarely in Edgewater County, where his father and stepmother have moved in retirement. His reference to needing a coffee shop in Tillman Falls is foreshadowing of a key event in a much later novel. NOTE: That FT is an alternate universe story—Jack O'Roses for the Grateful Dead, and 'President Gore' facing 9/11 and running for a second full term following Clinton's 1999 resignation—makes it something of an outlier in the completed and planned series of EC-related novels. It belongs on the EC shelf, but this one gets an *.
THE UNPUBLISHED NOVELS
DOGS OF PARSONS HOLLOW: My literary thriller, currently being shopped by Michelle L. Johnson at Inklings Lit, was conceived and written after three other novels had all touched on the county and its environs, so it was no great difficulty to populate this book with little touches and details that connect us to the environment, and that fit in nicely with the other narratives. I suspect this novel, once it finds a home, will serve as the introduction to EC for (I hope) many new readers of my work.
In the case of DOGS, we have a story that's firmly set in a dark corner of the county, which features its county seat, Tillman Falls, a very familiar South Carolina town to anyone who's visited a place like Edgefield, Chester, Camden, or any number of other places all over small town America—a town square or green or common, a lot of history, a fading downtown with businesses all sucked away to the commercial strip by the freeway.
All the mills are long closed and gone away: the biggest employer in the county is the Sugeree River Nuclear Station they built in the late 70s, a recently-opened distribution center for a big-box retailer that's the size of ten football fields, a prison, and a corporate landfill rising like a new mountain off in the distance and that gives off a hint of methane that on hot summer days you can smell on the town green in Tillman Falls.
The county is bisected by the ridge on which Randi Margrave, our protagonist in DOGS, will live. The Sugeree (Soo-ga-ree) River flows from the rapid-running sections along the ridge down through the rocky 'falls' that give Tillman Falls its name and down to the nuclear plant, where it feeds a reservoir that begins what is known as the 'lake country' leading down to Columbia, southeast of Edgewater County. During the great flood of 1920, a clapboard church was torn from its foundation and floated away down the swollen and raging river, its bell clanging forlorn and lost. This, a central legend in the town, and explored (and exploited) in another novel.
The western half of the county consists of the Pisgette National Forest, with only a scattered town or two, including Red Mound and Parsons Hollow, with residents numbering only in the low hundreds, if that. Chilton, closer to the freeway than Tillman Falls, has become a bedroom community for Columbia, and is a land of fast-food and subdivisions, and is where our antagonist Esau Macon lives in modern American comfort with the rest of his family.
MANSION OF HIGH GHOSTS: Chilton and Tillman Falls are also key settings in my literary drama MOHG, which can be read about in detail here.
LET THE GLORY PASS AWAY: Numerous elements are crucial to this novel, a mainstream comedy-drama about an Edgewater County novelist tasked with persuading a reluctant rock star to accept a public memorial to his successful but tragic career. Read more here and below.
KUNK: My very personal 'movie memoir' isn't really a memoir, but another piece of the Edgewater County mythos in that it features an unnamed narrator reminiscent of the callow and horny Ray DeKalb of King's Highway fame, though with a much more clear idea of what he's to do with his life… or so he believes. It's an 80s coming of age story set in the world of student filmmaking at Southeastern University, but in truth not much of the story hinges on what happens in Edgewater County, particularly as a subplot here has been removed for use in another novel.
MIRIAM MULLINS: This short Crossover/New Adult piece about a 25 year-old woman pretending to be a teenager is the true EC outlier, even more than Fellow Traveler: other than a brief mention of the county as two of the characters pass through on the freeway, there are no primary scenes or characters that connect to Edgewater County, but worth noting is that the mythological Columbia elements (ie, Southeastern U, the Old Market, etc) remain familiar and consistent, so I suppose one day this book will warrant a place on the EC shelf.
RECURRING EC ELEMENTS
'The Dixiana'
The Dixiana is the principal location in a number of my stories. From MANSION OF HIGH GHOSTS to DOGS to the currently in-process DIXIANA (obviously), this honkytonk was once a noted stop on the chitlin circuit for troubadour musicians—mainly C&W, but also blues greats came and went on its small wooden stage tucked into the corner and lit by three spotlights, red, blue, green. The walls are covered in head shots like a South Carolina version of Sardi's or the Carnegie Deli, but along through the decades the acts stopped coming, and The Dixiana has declined into more of a redneck dive.
Only Jasper Glasscock, a town lawyer and amateur musician, keeps music alive there with his once-a-week open mic nights, which has in its own way achieved legendary status, drawing musicians from places like Columbia and Greenville, providing the setting for a crucial sequence in LTGPA, when the protagonist of that novel makes a visit to his hometown and Jasper's open mic night. Burnham Sykes, the 'mean old man' who gives a job to the adolescent in the story 'Trailer Trash,' and Rabbit Pettus, the owner of The Dixiana, are best friends. And Jasper will have his own novel, too, which I'll discuss below.
'Cort Beauchamp'
The novelist with whom Randi interacts in an early DOGS scene—'Cort Beauchamp, the upcountry's answer to Conroy'—is the protagonist and narrator of LTGPA.
'Deputy Garen Oakley'
A key minor character in DOGS, by the time of the contemporary pieces LTGPA and DIXIANA he'll be the Sheriff of Edgewater County.
'Max de Lisle'
Cullen Margrave's university colleague, a jaunty, full of life scriptwriting professor who once wrote movies and TV shows back in the 50s and 60s, is a key supporting character in KUNK, and has his own short story called 'The Max and Gavin Show: One Night Only.' This is part of a linked-story novella, STATE OF MIND, that made the 2011 Faulkner-Wisdom shortlist in that category, but was cannibalized to provide plot detail and supporting characters for KUNK. Aw. Poor STATE OF MIND. Eviscerated. Used. Now some of KUNK has been taken away for use in another story! The circle of life…
'J.W. Rembert'
This rascally redneck organized crime boss is only mentioned in DOGS, but he will be an enormous problem for prodigal son Roy Earl Pettus, who will inherit The Dixiana from his grandfather, town curmudgeon and scourge Rabbit Pettus, and to Roy Earl's shame, a man long mixed up in Rembert's criminal enterprises. A cut scene from DOGS takes place in which Rabbit Pettus and Rembert are clearly brokering a dog deal between Esau and a customer. Rembert owns the motel Ebby Nixon shows Randi, the hub of Edgewater County prostitution. We'll be hearing, and actually seeing, this character later.
'The Rev. Roosevelt Nixon'
Worth mentioning, but as with Rembert, unfortunately the Rev's one appearance in DOGS is now cut—Randi listened to him preach on the radio while going to spy on Esau at his own church, a pointless digression that stopped the narrative cold. Relevant, however, is that the Rev is Ebby Nixon's nephew, a former ballplayer turned megachurch preacher. Despite his seemingly arch and satiric name, though, he's no Al Sharpton parody or Tom Wolfe 'Rev. Bacon' caricature—Nixon is actually a very down-to-earth character who by DIXIANA will be running for county council (and is a childhood friend of that novel's protagonist, redneck renaissance man Roy Earl Pettus). More importantly is that he's one of the key actors in the personal salvation [spoiler!] of the troubled, end-stage alcoholic wretch at the center of MANSION OF HIGH GHOSTS… though not, ironically, in the form of the Rev. Nixon's role as a man of God, only as someone who takes a cat to a vet.
'Coy Wando'
This nefarious and ghostly character gets a mention a few different places, principally relating to Jasper Glasscock and Cort Beauchamp's relationship in LTGPA. Wando is a notorious Larry Gene Bell-style killer who briefly terrorized Edgewater and the rest of the state in the early 80s—a killer of children, a monster who the state would later put to death in 1996. But not before he told his story to Jasper, who he asked to write and publish a horrifying, and possibly apocryphal, book called The Full and Final Confession of Coy Wando.
THE STORY COLLECTIONS
While there are two current collections of stories, only one is linked, THE NIGHT I PRAYED TO ELVIS, and concerns itself solely with Edgewater County and two particular characters. The other, PATTERNS OF RECOGNITION, certainly has a few key EC stories, a couple of which are carried over from the other collection, but it's not so steeped in the universe that I think of it as part of the 'canon' of EC material. Both of these collections are currently circulating to various competitions, and will certainly one day find publication in some form or format.
FUTURE NOVELS
Only two planned projects remain in this cycle of material dedicated to my fictional world of EC: DIXIANA, of which you've already read a little, and WANDO, which will relate the story of Jasper and Coy Wando's relationship, his crimes, and the writing of the book, which nearly destroys Jasper's sanity. With a copycat killer stalking modern day Edgewater County, Jasper Glasscock finds he must again stare into the stark and terrifying face of madness and manipulation that was Coy Wando.
DIXIANA is currently being written all this summer; WANDO is designated as Novel 2014, to be written next year.
—
So, once those last two manuscripts are complete, does that draw the curtain on the Edgewater County bookshelf? No way to know; no way to say, not until later. By the time I finish WANDO, I may yet have new ideas for this prototypical South Carolina county that, when I sit down to write, I can comfortably call home. Who knows?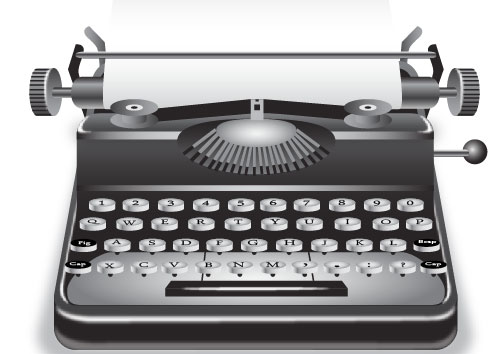 About dmac
James D. McCallister is a South Carolina author of novels, short stories, and creative nonfiction. His latest book, a story collection called The Year They Canceled Christmas, releases in November 2017.