DIXIANA and The Bradbury Method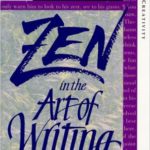 "I've tried to teach my writing friends that there are two arts: number one, getting a thing done; and then, the second great art is learning how to cut it so you don't kill it or hurt it in any way. When you start out life as a writer, you hate that job, but now that I'm older it's turned into a wonderful game, and I love the challenge just as much as writing the original, because it's a challenge. It's an intellectual challenge to get a scalpel and cut the patient without killing." —Ray Bradbury
The revision-minded among you may already know where this post is leading: a full year after completing the sixth draft of my epic writing project DIXIANA, I'm at last returning to my Edgewater County literary world to complete full conceptual and line edits of the whole enchilada, all 475,000 words, spread across three individually fat novels.
Yikes.
I post the Bradbury quote for its writerly incisiveness and zest, sure, but found it in the act of perusing his fine collection of essays Zen and the Art of Writing for this other advice that I not only teach writing students, but actually follow in the course of crafting my work: Bradbury advises that the writer should complete a manuscript to a satisfactory condition, yes; but then, put it away in a drawer, work on other projects, move on. Only after a full year elapses should the writer return to the pages to edit, when he may do so with reasonably fresh eyes. Flaws that might have been hard to spot during the blur of the last edit should now fairly LEAP off the page.
The theory here holds that any writer worth his salt will have written so much else in the interim that he'll have forgotten much of that work in the drawer, which is a facet of his revision advice worthy of another blog post on its own: finish, yes, but then keep working on something else.
All makes sense to this writer. Other than glancing at a page or two of my epic project, since April last year I've barely touched it. And when I have skimmed a passage or two, I find that it's mostly unfamiliar, at least on the level of the sentence. And yes, some typos and missing words have indeed LEAPT off the page at me.
In other words? Terrific advice.
If a year seems like a long time, I'm sure any particular amount of time a writer identifies as sufficient for brain-wipe will do. In my case, and due to the intense two years of composition and editing already on this massive project, I needed a good long break, as well to attend to family matters and other life issues. A year sounded right.
But now, that year is coming to a close. And while I continue to prepare LET THE GLORY PASS AWAY for a presumptive self-pubbed berth in the fall, the "sacred seventh" draft of DIXIANA is about to begin. Not unlike the two years I gave myself to craft this beast, I've scheduled a long run of eighteen months, six months per volume, to again focus in a primary way on this work. The goals are obvious: wield Bradbury's scalpel. Rearrange, adjust, and refine. Re-engineer a few minor threads.
With each volume structured in three novel-length episodes, DIXIANA, DOWN IN DIXIANA, and DIXIANA DARLING will certainly benefit from what I have planned, which is a nine-part serialization. With about fifty pages in hand of notes, additional details, and ideas for a slight restructuring of the material in a way that should reduce its overall length—which remains daunting even to its author—I know that at the end of the process I'll have what I seek: satisfactory closure on this project, nearest and dearest to my heart. Life's work. Done.
Furthermore: as I complete my revision, pages will then go to an external editor for further polishing. (The process I just went through on LTGPA had quite the fructifying effect on the manuscript, with a much, much slicker book now, one that's almost ready for prime time.)
As for the matter at hand, in late 2017 I plan to begin publishing the DIXIANA material, making all nine serialized parts (and three omnibus editions) available in some form or other by the end of '18.
Who knows, along the way I may pick up a publication partner, which of course would impact this proposed release schedule. If it's coming out under my imprint, however, I don't see why I can't release the material as I deem it ready.
Truthfully… I think this technologically drunk world is changing awfully fast, and I'd like to get all this material out there before the novel, on the ropes as a broadly supported, culturally significant artistic idiom, is fully rejected by masses of humans whose brains have never been trained to read much more than a text message, or perhaps the scroll on the bottom of the television sportscast.
More than that gloomy prognostication, I'm simply proud of my efforts on DIXIANA, which is already finished enough to have prospered in the 2015 Faulkner competition, but it's not long now that I want to hear how readers judge the work's merit, its entertainment value, and yes, if they feel that it has something to say about our shared existential reality not only as Americans, but as a member of the human species.
Yes, as one may surmise from the above artwork, I consider DIXIANA my rather heady attempt at the GAN, which is probably the last thing the world needs, but hey, I've written it now, and that's where we are. And quite frankly, what the creative process cost me in an energetic sense indicates that I'm not likely to pass this way again, at least not on such a grandiose scale. From here on out, it's manageable, scaled-down projects—new screenplays, short creative nonfiction, bringing existing material to publication, and (I think) one more Edgewater County novel, a short one, to wrap up that milieu for keeps.
Last, here's a quick and very kind blurb from an anonymous critic I have deemed Faithful Beta Reader, who as of this writing is the only person to have read the current version of all three DIXIANA novels:
McCallister's DIXIANA trilogy is grand storytelling à la Pat Conroy. Drama runs deep through the blood of protagonist Roy Earl Pettus's southern kinfolk, friends, lovers, and local reprobates. DIXIANA, where angst lurks, exposing the human condition as fragile yet resolute and where flashes of enlightenment emerge, taking you on a journey you won't want to end.  
Cool. Thank you, FBR! This is the kind of feedback that gives us the momentum to steam on through the long revision ahead.
More on DIXIANA, as well as all my other endeavors, as developments warrant!
About dmac
James D. McCallister is a South Carolina author of novels, short stories, and creative nonfiction. His latest book, a story collection called The Year They Canceled Christmas, releases in November 2017.