2013 Story Collections — Part 1
A new year seems to invariably bring a new sequencing of my short stories, and 2013 is no different. It's not that I'm producing a completely new collection of material every year, but a couple more pieces seem to get published (or else simply revised into better condition), and then there's usually a new story or two, I feel moved to sequence, and here we have arrived.
2013 brings to a new benchmark, however: not one but two story collections, one linked, one not so much. In this first of two posts, I'll sketch out what each set of stories contains.
STORY COLLECTION 1:
This, the not-so-much linked collection, is entitled in recognition of the fact that PoR is the most recent story to be published, and has a TOC that looks like this:
PATTERNS OF RECOGNITION
Stories
about 78,000 words
Forever 27
Benj and Marcy, traveling merch vendors, hawk their wares at the Magnolia Music Fest.
— 2007 Pearl Magazine Fiction Winner
Boycrazy
In 1950s Edgewater County, Flora Mae Harkin absorbs the salacious details of her daughter's diary and struggles with the death of her husband.
— unpublished, recently rejected by storySouth
Trailer Trash
Thirteen year-old Timmy Latham's introduction to the world of manual labor, made at the behest of his grandfather and pals at Halsey's Barber & Shave.
— finalist, 2012 Saturday Evening Post Fiction Contest
Brenda, Becoming
On a spring break field trip to New York, aspiring writer Brenda LaRose seeks romance with a classmate.
— unpublished, recently rejected by Yemassee
Thaddeus is Missing
Thaddeus, classmate of Brenda, gets a shock when he visits family in Brooklyn and finds out their plans for their late grandmother's brownstone in which he plans to live.
— unpublished, out on submission
True Gospel
A couple of drug-addled nitwits (including a college-age Timmy Latham) make a foolish decision to truck on down to a Carolina sea island with a carload of LSD.
— unpublished, out on submission
The Cherokee Path
Brenda LaRose, in making her debut on the stage at the local poetry open mic, recalls the personal history behind her poem, and the path where it will all lead
— unpublished, out on submission
Five O'Clock Somewhere
Professional bartender Casey comes to grips with the fact that he's a professional bartender, one who's aging fast compared to the college kids he serves, and with whom he still identifies
— unpublished, out on submission
The Year They Canceled Christmas
Many decades after 'Boycrazy,' a near-death Flora Mae Harkin, worrying over the yearly secular assault on Christmas, awaits a visit from her neglectful daughter
— unpublished, out on submission
Locked in the Punch
On a very special anniversary, Andy Kaufman acolyte Dr. Kip Epperton, DVM, makes a pilgrimage to Long Island's Beth David Cemetery.
— finalist, 2012 Faulkner-Wisdom Competition
The Prognosticators
On the windward side of fifty, corporate account Hall McNabb struggles to keep his family and his prog-rock cover band together; inspiration for a full-length screenplay of the same title.
— unpublished, earlier version rejected once or twice
The Max & Gavin Show: One Night Only
Brenda LaRose's writing mentor and NYC field trip chaperone Max de Lisle has coffee and a heart to heart with his character-actor friend Gavin Bouknight, who's been keeping a grim secret from Max.
— unpublished, recently rejected by Atlantic Monthly (handwritten from C. Michael Curtis)
Release into Prayer
Lucy Latham, ex-pat Southerner and unlucky in love, returns to her Edgewater County roots for the funeral of her father, where an an old childhood crush starts a small emotional brushfire that threatens to consume her and change her life.
— unpublished, out on submission
Patterns of Recognition
Troubled, hungover Seth Goodal, returning from a family vacation that either lasted seven or ten days (he's not quite sure) juggles what seem to be competing realities.
— 2011 Faulkner-Wisdom Semi-finalist, published in Fiction365
Howdy from Upstairs
A faithful sister who only wants to sit by the fire painting her toenails and reading pulpy genre fiction endures her brother Howdy's visit from his room, a humorous routine masking a deeply troubled older sibling's withdrawal from the world.
— 2008 SC Fiction Project Winner
—
In the next post I'll detail THE NIGHT I PRAYED TO ELVIS, which is the linked-story collection covering the lives of Timmy and Lucy Latham in more detail (and that includes three of the stories listed above).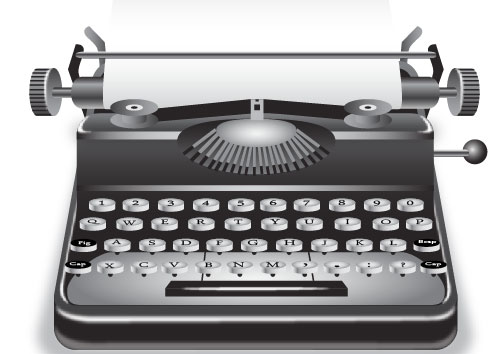 About dmac
James D. McCallister is a South Carolina author of novels, short stories, and creative nonfiction. His latest book, a story collection called The Year They Canceled Christmas, releases in November 2017.